Ita Buttrose AC, OBE, is a truly exceptional Australian: a legendary media trailblazer, businesswoman, best-selling author, committed community and welfare contributor and former Australian of the Year.
Ita is chair of the Australian Broadcasting Corporation and in 2019 became a Companion of the Order of Australia for her service to the community through leadership in the media, the arts, the health sector and as a role model.
In 2019 Ita was chosen as a Shero Barbie, one of a collection of 20 Barbie Dolls that globally recognise female role models and achievers.
Ita was the founding editor of Cleo, the youngest ever editor of The Australian Women's Weekly, the first woman to ever edit a major metropolitan newspaper in Australia as editor-in-chief of the Daily and Sunday Telegraphs, and the first female director of News Ltd Australia. She has hosted primetime shows on radio and television.
During her distinguished media career, she has held executive and editing roles for major Australian media companies, including Australian Consolidated Press, News Ltd and Fairfax, and has run her own media company, Capricorn Publishing, and created ITA Magazine, a magazine for the woman who wasn't born yesterday.
In 2011, her earlier career was immortalised in the acclaimed ABC mini-series 'Paper Giants: The Birth of Cleo'. Ita was inducted into the Australian Media Hall of Fame in 2017.
Ita has written 11 successful books, including her best-selling autobiography 'A Passionate Life'.
She received an AO in 1988 for her services to the community, especially in the field of public health education, when she spearheaded Australia's HIV/AIDS Education Program, an OBE for her services to journalism, and a Centenary Medal for business leadership. In 2019 Ita became a Companion of the Order for her service to the community through leadership in the media, the arts, the health sector and as a role model.
#00A1B9
Important Darwin event update
Due to unforeseen circumstances Ita Buttrose is unable to attend the Darwin event in person but will still deliver her keynote address virtually. Guests who have already purchased a ticket to the Darwin event will automatically receive a 50% discount. Any new ticket purchases will be charged at the discounted rate.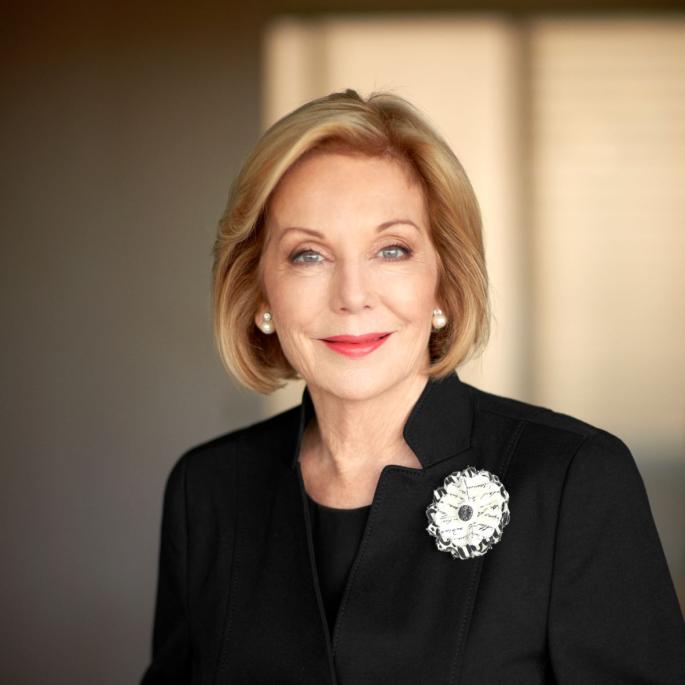 Page last updated on 01/11/2022